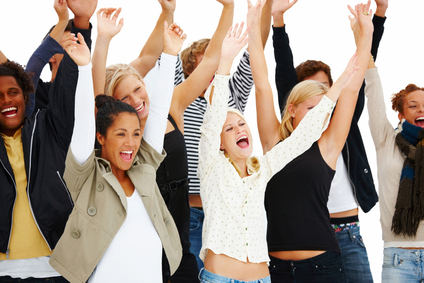 Rick Saldan is an excellent inspirational speaker who tailored the seminar to the needs of the individual students being instructed. This office thanks the Mayors Office of Information Services for having such a vendor.
Timothy K. Lynch
Office of Fleet Management
City of Philadelphia
Rick Saldan has the wit, wisdom and sorcery of a wizard. He has a dynamic personality, and all will enjoy his captivating stories, comedy and magic!

Dennis Slaughter
Credit Suisse First Boston
Rick Saldan is a keynote speaker and magician that is a pleasure one hopes to get the opportunity to see. He engages the audience both as an active participant and onlooker. His presentation is thoroughly inspiring, entertaining and wonderful. Rick is the coolest guy in the world.
Elizabeth O'Keeffe,
Random House Publishing
Rick Saldan is a compelling and absorbing motivational speaker and magician. I have been to five of his Motivational Magic presentations and it is amazing how he keeps our college audiences on the edge of their seats. A highly entertaining performer with great comedy flair. Rich content to increase students' productivity, peak performance and motivation. If you need an outstanding motivational speaker for colleges, Rick is definitely one of the world's greatest speakers and magicians!

Dr. Rob Gilbert, Sport Psychologist,
Montclair State University
Rick Saldan worked with our teenagers who have been sentenced for adult crimes in the Philadelphia Youth Study Center. He worked hard as a speaker to inspire them and guide them to a deeper purpose in their lives. He purposefully sought out those inmates that were abandoned by their families. Mr. Saldan made a strong impact on their hearts and minds.
Lieutenant Donald L. Howell,
Philadelphia Youth Study Center
Rick Saldan is one of the finest keynote speakers and magicians that I have ever seen. His messages connect to the audience, entertain them and powerfully motivates them into action. Rick is one of the best inspirational speakers for college audiences on the scene today. Funny, fun loving and highly energetic. If you want to make your next event into an extraordinary one, then invite professional speaker Rick Saldan and his amazing Motivational Magic.
Andres Lara, President
Inspiration Times Magazine
Rick has a magical approach that provides a clear and concise message specifically designed to the needs of his audience. Rick will provide all the motivational magic you will ever need, propelling your organization to the next level of greater success.
Thomas Mulhern
Frontier Communications
Rick Saldan is a speaker and magician that has a genuine gift of not only entertaining, but communicating on a professional level. His contagious 'go-getter' attitude and his long list of personal accomplishments represent shining examples of one who not only talks the talk, but also walks the walk. Great for every special event!
Gregory Bishop, President
Bishop Productions
Rick Saldan is a wonderful combination of master magician, comic improviser and first class speaker. The audience loved his program, which was music to our ears. If you love celebrity motivational speakers such as Tom Hopkins, Dale Carnegie and Zig Ziglar, then you'll love Rick!

Dottie Burman, President
Burtley Productions, Inc.
Rick Saldan is a creative and innovative speaker and magician. He takes chances and risks while entertaining and wowing his audience. Not only a talented presenter, but also a magician with comedic flair. All will enjoy the wonders of Rick the illusionist!

Kim Nielsen,
Over The Edge Theatre Productions
Rick Saldan delivers a first-class show! A pro in every sense of the word. Funny, unique, entertaining and polished.

Brian Letscher, Actor

Rick Saldan creates a powerful and enjoyable

seminar experience, guaranteeing to make your

next conference an outstanding success!

"Rick's presentation is thoroughly inspiring, entertaining and wonderful!"

Elizabeth O'Keeffe
Random House Publishing

Energize Your Audience With a Unique & Innovative Speaker


Rick Saldan will rivet your people to their chairs with an exciting seminar or conference event they'll talk about for months. He provides content rich seminars in topics such as leadership development, team building, motivating people, communication skills and more.

How Does Momentum Differ

From Its Competitors?

In many seminars and workshops being taught today, the speaker is merely relaying information. After the first hour or two, most people in the audience have drifted off thinking about other things. They generally pick up some things here and there. A week later, and much of what they learned has already been forgotten.

Unlike your run-of-the-mill speaker or seminar leader, Rick creates an experiences that completely draws them in. The benefit to you is a much higher retention rate of the educational material being taught. There will be a higher number of your people following through on action plans they commit to during the seminar.

What Is Rick's

Magic Formula?

How does Rick do it? What does he have up his sleeve to surprise you and delight you?

First, his presentation style is lively and energetic. None of the monotone droning on you see at the typical conference. Secondly, Rick creates a theatrical experience that captures their attention. He hits them with a powerful visual effect, followed by an astounding true life inspiring stories and motivational messages. The combined impact carries an intense emotional surge where you people want to hear more and more. These attention getters are sandwiched in between the educational content. Your people stay plugged in and attentive during the entire seminar.

What Are The

Benefits To

Your Organization?

Rick's ideas, messages, strategies, and first-hand stories of overcoming adversity against all the odds will inspire your conference participants to become enthused, excited, and committed to action.

You enjoy a much greater return on your investment of time and financial resources. Your people come back charged up and ready to tackle their challenges. Results guaranteed!

Your conference participants will say, "Rick was one of the best speakers we have ever had."

Rick says, "With perseverance, drive, and vision, you can achieve what once seemed impossible. I encourage you to strive toward your vision for a new future -- one that energizes your gifts and hidden potential!"

Rick Saldan

"The experiences I had in your seminars were rewarding and informative. You tailored each session to fit the varying needs of the employees but also managed to still cover topics in your plan. You maintained your composure and sense of humor in the face of numerous questions and demands. You came through when I called with a problem. The intricate solution you constructed works perfectly for the complicated operation required."

Patricia J. Kosek
The Glenmede Trust Company

"Rick Saldan has the wit, wisdom and sorcery of a wizard. He has a dynamic personality, and all will enjoy his captivating stories, comedy and magic!"

Dennis Slaughter
Credit Suisse First Boston

"Rick Saldan is an excellent inspirational speaker who tailored the seminar to the needs of the individuals being instructed. This office thanks the Mayors Office of Information Services for having such a vendor."

Timothy K. Lynch

Office of Fleet Management

City of Philadelphia

Why is Rick Known as

One of America's Most Unique

Professional Speakers?

Audiences find Rick so interesting and captivating because he draws from a large volume of fascinating experiences. Rick is a:

Award winning speaker with Toastmasters and Dale Carnegie

Graduate of the Dale Carnegie Instructor Course and Dale Carnegie Sales Instructor Course

Licensed nurse, specializing in providing care for dementia and Alzheimer's patients

Former U.S. Marine

Skydiver with over 180 parachute jumps from helicopters, hot air balloons and various aircraft

Technology instructor and technical writer that has written and taught more than 80 courses

Marathon runner (26 miles)

Master magician and illusionist

Trained driver of the M-1 Abrams Battle Tank at Fort Knox, Kentucky

Trained artilleryman with the M102 105 mm Howitzer air mobile cannon at Fort Sill, Oklahoma

Rick in the U.S. Marines

Rick is a licensed skydiver

What Does All Of This Mean To You?

It means that you get a motivational speaker guaranteed to captivate, entertain and inspire your audience. Your conference becomes a smashing success. Your people leave feeling refreshed, reinvigorated and excited about taking action and making a difference. Now isn't that a picture you want to see yourself in?

"Rick, thank you for your awesome presentation. I know that all of my teams loved your 90-minute program. Our staff has traveled the world and seen the best speakers alive today, and yet your Motivational Magic was fresh, unique and very engaging. Your insights are brilliant. We all loved how you performed an "undercover customer" assessment of our sales force. Your feedback on their strengths and weaknesses was 100% on target, and we are taking steps to implement your suggestions. I love your inspirational message and your powerful delivery. I hope that you can spread even more magic throughout the world!

Gene McNaughton
Vice President of Sales
Anthony Robbins & Associates

---

"I would like to express our gratitude for the on-site training seminar you provided us. I was impressed that you cared enough that you stayed past 6 pm working with us to answer each of our many concerns and questions. Your training was enjoyable, informative and very useful in helping us to solve some of the day-to-day challenges we encounter at Stockard Shipping. You were very concerned about meeting our particular needs, and tailored 'your instruction to cover those specific goals that we had. Looking forward to working with you in the future!"

Frank Signorello
Vice President, Sales
Stockard Shipping &
Terminal Corporation

---

"Rick Saldan delivers a first-class show! A pro in every sense of the word. Funny, unique, entertaining and polished."

Brian Letscher, Actor
Credits (29) include:

Luke in "One and Done"

Secret Service Agent in "Scandal"
Mark Dupont in "Hawaii Five-O"

Gus Sanders in "Hollywood Heights"

Derek Fielder in "House of Lies"

Billy Mock in "The Mentalist"

Marine Cpl Scott Reilly in "NCIS"
Det. Pete McGinley in "Cold Case"

Mark Rhodes in "Law & Order"

---

"Rick's Motivational Magic is highly creative and unique. He seizes their attention with his illusions, and then uses his magic and personality to teach the audience how to live their lives at their fullest potential."

Joyce Dolberg Rowe LMHC
Regional Training Director
Mars & Venus in the Workplace
Author, How To Find Your Soulmate

Make an Impact Today With Motivational Speaker

and Seminar Leader Rick Saldan!


Rick's keynote message covers areas such as instilling confidence, raising self esteem, helping other co-workers achieve their goals, freedom from fear, and achieving personal breakthroughs. Rick provides his strategies for facing fear and overcoming internal obstacles and setbacks.

Call today to book Motivational Speaker Rick for your next conference. He can provide his message as a keynote or a hands-on workshop.


Bring in Rick to Energize Your Conference!

Rick says, "With perseverance, drive, and vision,

you can achieve what once seemed impossible. I encourage

you to strive toward your vision for a new future -- one that

energizes your gifts and hidden potential!"

Rick's ideas, messages, strategies, and first-hand

stories of overcoming adversity against all the odds will inspire your students to become enthused, excited, and committed to action.

Contact Rick Today! (610) 410-2725

Email: Rick@LeadershipSeminars.us